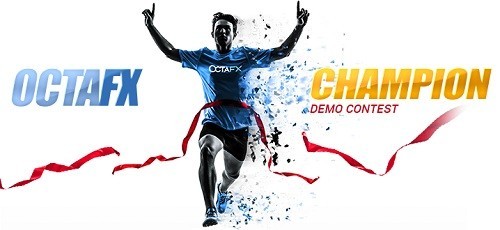 Source: OctaFX -Champion Demo Contest.
Contest duration: 1 month, starts monthly.
To participle: register a new demo account for each Contest round.
To win: get highest balance when the contest finishes.
Prizes:
1st prize – 500 USD
2nd prize – 300 USD
3rd prize – 100 USD
4th prize – 100 USD
Withdraw condition:
The prize is paid into the client's real account at OctaFX and can be withdrawn.
A participant can win (first, second or third prize) only once. If he/she wins again, only 10% of the prize will be paid.
In case the prize funds are used for real trading, the withdrawal limit is 300% of the prize funds (including both the prize funds and profit).
more about OctaFX Broker.