Trading profitably in the forex market isn't that easy as it may seem as the number of traders losing money in this market outweigh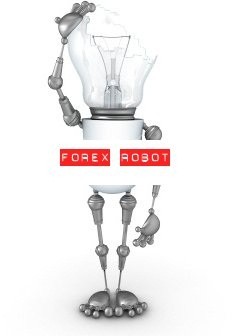 those who earn hefty amounts of money. The winners enjoy this market just because of their learning they have through experience and observation after spending substantial amount of time, effort, and money. The question about the entry and exit of the market remains a riddle for the traders who enter the market without any concrete trading plan and analysis.
In order to make things easier for the traders, researchers developed a number of automated systems or trading robots, using of which could lead to automatic entry and exit in the market once the market prices of a certain currency pair matches with the calculated values in that robot. Once the positions are triggered, the system would follow them until the price movement indicates the change of trend.
For a newbie trader, the idea of using automated systems would certainly be nothing less than a holy grail, but the reality is that there is no such thing as 'holy grail' in the foreign exchange market. They must be aware of the pitfalls of automated systems before even deciding to get one for them.
1 – Useless in Volatility
Automated systems are designed in such a way that they are bound to follow the technical points and indicators, but considering today's economic doldrums across the world the market has gone quite volatile and uncertain. Therefore, it is affected more by the fundamentals especially the speeches, press conferences, and rumors too that bring high volatility in the market and could even change its trend.
As for the robots, they become ineffective in such situation and are unable to identify or catch up with such drastic movement in the market and hence incur significant losses. It is rightly said that the human-designed systems can never interpret the 'significance' of the news or any other market update that has the potential to drive the market in any direction.
2 – Expensive
Developing such automated systems require considerable amount of time and investment, which is recovered by the developers in terms of hefty prices they charge from the buyers. Since there are a number of robots available in the market that have different features and specifications, so a good robot would certainly cost you a lot. Whether you are a newbie or an amateur forex trader, it would be far better for you if you spend that amount to either fund your account or simply purchase a reliable forex signal service which is a very low investment and yields consistent profits.
3 –Requirements
It's not that you could simply start using the automated system on your forex account that has as low as $100 in it; in fact, most of the automated systems require ample funds that must be present in your account before using them. For each point move in the market, a robot normally yields at least 10 times of it which means the account must have a sizable margin left in it to trade such big lots. And of course, not every one of us can afford to have at least $10,000 dollars in our forex account and then spend more on such robots.
4 – Broker Compatibility
For many traders it would be astonishing to know that whenever an account is fixed and run by an automated system, most of the brokers get to know that. In order to beat the buy and sell points of that robot, brokers often change the price feed in their supported platform or simply release slippage that results in deceiving the robots and increases the chances of losing the trades instantly.
Automated systems do not require much effort by the trader, so majority of the brokers do not support such robots on their trading platform so you also have to be cautious of what broker supports it before you purchase these automated systems.
Finding such type of short-cuts in the foreign exchange market do not benefit for the long-term, instead learning the ropes of trading by yourself could lead to a professional trader who would make consistent profits based on the knowledge and tested strategies. However, if you are really in need to increase your account instantly and don't have much knowledge or expertise then purchasing any trustable service for forex signals would certainly help you out since those signals are based on research analysis, both fundamental and as well as technical.
Nils Rehfeldt is the head of trading at GTG Forex Signals. He and his team do analyze the forex markets every week and strive for monthly net profitability for their subscribers who receive the live forex signals via the GTG Trade Copier to their Metatrader broker account in real time without any delay.