Source: TradingForex.com – Facebook Competition $1000 No deposit Bonus.
Registration period: December 13 – December 22, 2012.
Starts: December 27, 2012.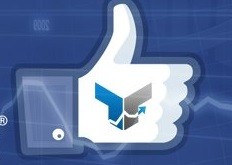 Ends: January 31, 2013.
Available for: all clients with Facebook account.
To participate:
Like the official TradingForex.com Facebook page.
Send your Facebook username, email address and full name to marketing@tradingforex.com.
Send your daily Forex related topic (1 per day) to marketing@tradingforex.com
Receive 1 point for each like and two points for each shares to receive daily points
To win: Get highest points.
Prizes: $1000 No deposit Bonus
Withdrawal condition: –
Read/submit TradingForex.com reviews.