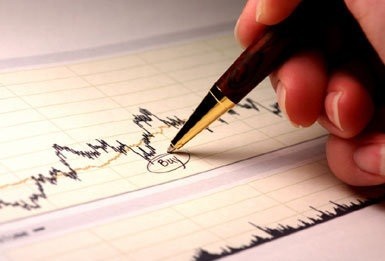 Forex market is a massive international market where agreeable sellers and buyer make forex transactions. The market is decentralized which means that there is no centralized forex exchange, unlike stock markets. Furthermore, the forex market is open 24 hours. To be able to start trading currencies, first and the foremost thing is opening an account with the ECN broker. When your account is opened, the broker provides a username and password; hence, you become eligible to make transactions. The clients of ECN brokers are individual investors, banks, insurance companies, large corporations etc.
What is the importance of ECN brokers? ECN brokers have automatically integrated software which enables traders to do forex trading. If you have a computer, an internet connection and ECN account, you trade currencies from any where in the word; from your office, home etc. In other words, you can do forex trading from home or anywhere without going to the offices of your ECN broker. The problem with most ECN brokers' spreads is that they are very wide; hence, people loose to them every time they open and close a trade. This thing adds significant loss to frequent traders. One other big problem is the lower capital requirement with high leverage which they attach their clients with. Would it be right to say that a broker always wins the money while their clients always lose? No it would not be an appropriate thing to say. Let's talk about some of the key pros and cons of ECN brokers as follows:
Easy trading: Once you have setup account with forex broker, you can buy and sell currencies from any where and you do not necessarily need to go to office of your ECN broker. Meanwhile, the ECN broker can make transaction of your behalf, if permit them to do so.
Utmost privacy and security: ECN accounts are completely confidential with high security and privacy.
Uninterrupted and Continuous Trading Activity: The ECN brokers offer uninterrupted and Continuous Trading Activity which is very useful for traders, especially when are trading spontaneously. Hence, the account holders become able to trade in accordance with the breaking news, events, and other vital market moving developments.
 There is No Conflict of Interest: There is no conflict of interest when it comes to ECN accounts. As a matter of fact, the broker merely passes on the order of the clients to market players. Every ECN broker wants its clients to make money so that they keep the account with them. In other words, ECN brokers leave no stone unturned to make sure that their clients earn profits through forex trading.
Price quotes with lower Bid/Ask Spreads: If you have been trading currencies for quite some time, you must be aware of the importance of price quotes and spreads. After getting the price quotes from market participants, the ECN brokers provide their clients with the best price with the lowest possible spread.
However, there are some cons, in some people's minds, that must be taken into consideration. Firstly, you must understand that ECN brokers make money through commissions they charge their clients. We don't think that charging commission on transactions is a con but many people consider it as con. Charging commission is a right of ECN brokers for services that offer. Secondly, the requirement of larger initial margin deposits by ECN broker to start with may be termed as a con.
Guest Post by AdmiralMarkets.ae