Another factor that makes it rather difficult to choose an ECN broker from a list of brokers you have carefully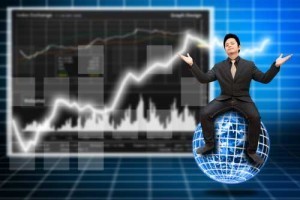 reviewed, filtered, and verified is the fact that not all of them are created equal. In a bid to outdo each other in attracting forex traders to their fold, each one of them try to incorporate additional features into their services and improve and expand on their existing ones.
For example, one factor that will distinctly draw a line between the mediocre and the best among them is the depth and quality of the electronic communication network they belong to. Obviously, brokers who belong to a more extensive network with more reputable financial institutions and reliable liquidity providers under its fold will be able to guarantee immediate and fast execution of orders with the best price and the narrowest spread.
The first ECN for forex trading was the debunked MatchbookFX which was established in 1999. It has since been replaced by other networks like HotspotFX, Currenex, Bloomberg Tradebook, Baxter, FXall, and 360T. Each of these networks provides access to the interbank foreign currency market and supplies streaming currency quotes coming from top tier, major banking institutions. They are in effect intertwined with each other since a network may be connected to several banks which may also be connected to other networks. This also means they may provide almost the same quotes at any given time.
You are likely to conclude that all ECN brokers are the same since whatever their network is, it must be connected to the same major market players. However, this is not always the case. Many of these brokers have a major bank as its major liquidity provider giving them the advantage of providing their clients direct access to their major provider ensuring orders are filled fast and at the best prices available. In your choice of the best broker, it will therefore help you to know if it has a major bank as its primary liquidity provider as it will also mean gaining access to the full market depth of prices (Level II).
Another aspect that distinguishes an ECN broker from another is its trading platform. Not only must it be user-friendly and easy to use, it should also be able to allow advanced order routing with single click order execution and features on-chart trading, extensive technical analysis tools, and with a built-in social networking functionality to help you communicate with other traders.
One other feature you need to be on the look-out for in advanced forex trading platforms is its hedging facility. Hedging is an important tool used by traders to minimize his trading risks during highly volatile markets. It allows the trader to place both short and long orders at the same time. Unfortunately, not all of the trading platforms have this feature and not all brokers allow traders to hedge.
In conclusion, your choice of an ECN broker to use can significantly impact your trading results. It is important that your choice of a broker will be able to execute your trades at the price you want and exactly at the time you want it executed; otherwise, what you deemed as a profitable trading opportunity may just simply turn out into a loss.
Guest post by FXCC – Forex ECN Brokers