Source: LiteForex – «LF 2013» contest for traders.
Starts: 03.12.2012.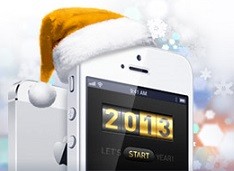 Ends: 31.12.2012.
Available for: all clients who have a trading account.
To participate: register your account in the contest by following the link.
To win: the first to score 2013 points!
Prizes:
First place: IPhone 5 64GB
Other winners may choose one of the following prizes:
Leverage 1:2013
Bonus 20%+13 %=33%
Spread decreased by 20%+13%=33%
Read/submit LiteForex reviews.